Weaver Energy can provide you with on-site fleet fueling to fill your trucks when they're idle. Save time and money by reducing time at truck stops and not being forced to pay whatever price is at the pump.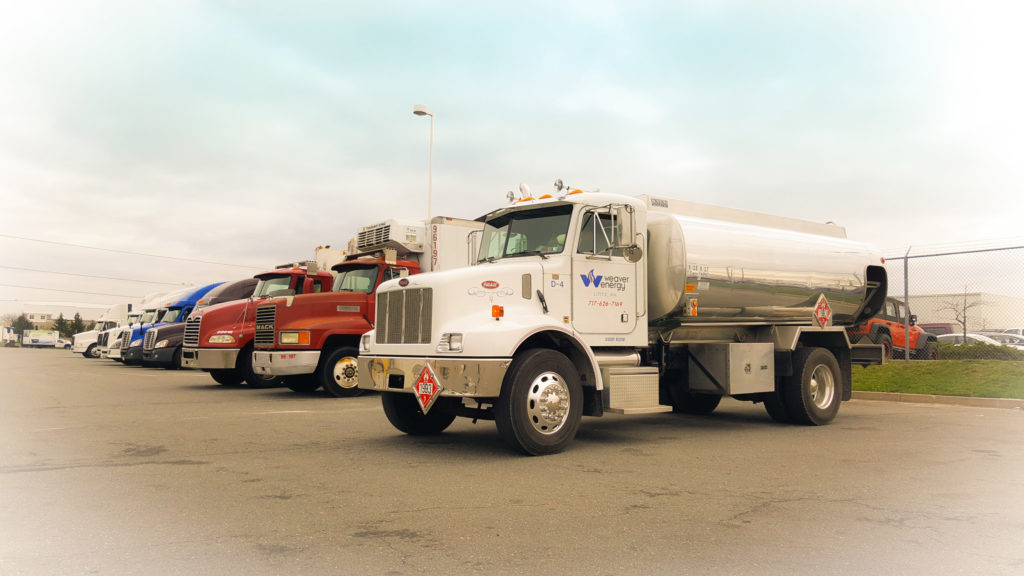 why fleet fueling by weaver energy?
If you've asked yourself whether managing on-site fueling equipment is worth the time, hassle and expense, you're not alone! Managing fuel tanks from a physical and overhead standpoint can be trying at best, and a nightmare at worst. Wouldn't it be so much easier if there were a company that could fill your trucks on YOUR property when the trucks are not in use?
Enter weaver energy fleet fueling! We can provide you with the equipment and services you need to keep your fleet fueled and on the road, without all of the headaches of typical fuel management. Plus, our fuel prices are always competitive and saving you time and money.
benefits of fleet fueling
Maximize your driver's time
Remove lost time from fueling your trucks off-site
Increase productivity from your drivers
Significantly lower costs related to fueling
Choose to start each work day filled and ready to go
Fleet Fueling can help you reduce compliance issues associated with having on-site fuel tanks, maintain high diesel fuel quality standards, decrease time spent tracking vehicle fuel usage and mpg, and reduce fuel costs through pricing programs.
To arrange for Fleet Fueling, visit our Customer Support Center to open an account. You can also contact us by phone at (717) 626-7169 or email info@weaverenergy.com and one of our representatives will be happy to assist you!
Also available are options for our Lititz Fueling Station if you prefer to pump your own diesel fuel, or our Commercial Fuels, if you have site fueling needs for long term or temporary work sites.